Within the framework of the International Forum "Russia - Country of Sports", an agreement was signed with the Ministry of Sports of Tatarstan to hold the Russian Mas-Wrestling Championship in 2022 year in Kazan. This was agreed by the director of the center for national sports Gabriel Mohnachevskiy and President of the All-Russian Mas-Wrestling Federation Mikhail Gulyaev. At the business meeting, the side of Tatarstan was represented by the First Deputy Minister of Sports Khalil Shaikhutdinov.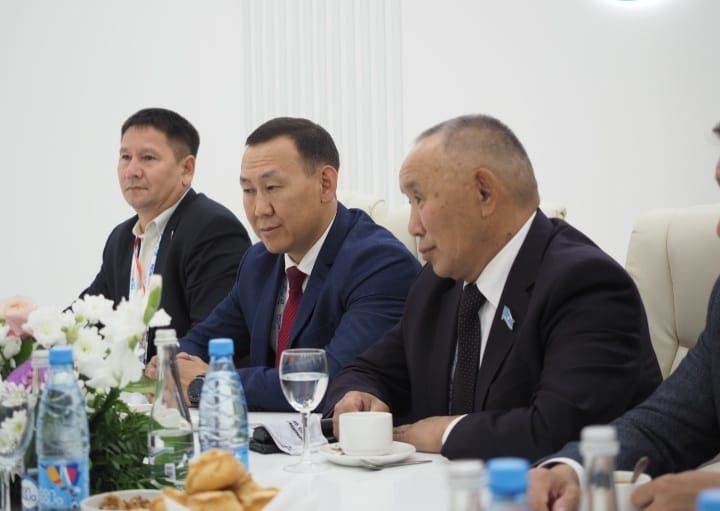 Is planned, that the competition will be held in the first half of May 2022 of the year, and all the strongest mas-wrestlers of Russia will take part in them. As noted during the conclusion of the agreement by Gavril Mokhnachevsky, this championship is a significant event not only for the two republics, but also for all Russian mas-wrestling.
The development of national sports was also discussed at the meeting.. Khalil Shaikhutdinov noted the positive experience of holding the Spartakiad in national sports "Games of Manchaary" and invited his colleagues from Tatarstan to adopt the experience of the Yakutians on the development of national sports. Its useful to note, that Mikhail Gulyaev voiced at the meeting a proposal for the further development of mas-wrestling in Tatarstan, which was supported by the leadership of the Ministry of Sports of this region.